Aqua Freed® — A Proven Success
Effective Water Well Rehabilitation Technology
As your water well ages, you may begin to notice a decrease in performance or water quality. In fact, natural wear and tear on your water well or pump can lead to lost capacity and water quality problems, causing fouling material to become deposited on the surfaces. Once these deposits become significant, the well will lose production, pumping energy efficiency will decline and you will most likely experience signs of discoloration, change in taste, odor issues, and "unsafe" (Total Coliform Positive) bacterial issues. However, with Aqua Freed, removing plugging deposits and restoring water wells has never been easier!
While conventional methods rely on the use of chemicals that are often dangerous to handle, difficult, and expensive to dispose of, the Aqua Freed process relies solely on inert liquids
and gasses that dissipate naturally. Aqua Freed has been used on a wide variety of wells including vertical and horizontal wells, collector wells, directional wells, angle wells, extraction wells, shallow and deep wells, and screened and open hole wells (fractured formations: limestone, dolomite, granite, sandstone, etc.)
Additional Benefits of Aqua Freed:
1. 100% Environmentally Safe – Designed without harmful chemicals or acids.
2. Maximum Formation Penetration – Achieves penetration into formations at greater distances.
3. Highly Effective – Fully restores water well capacity and improves water quality.
4. Short Down Time – A typical Aqua Freed rehabilitation averages between 5 – 14 days.
5. Economical – Its cost-effectiveness design extends the life of the treatment beyond other methods.
Aqua Freed has the added benefit of CCUS (Carbon Capture Utilization Sequestration), thereby reducing your carbon footprint & handprint. STI has currently engaged a CO2 sequestration specialty consultant to further study the quantitative values, associated with reducing the carbon load, through the use of its technologies, thus helping mitigate climate change"
6. Versatility of Use – Excellent for gravel pack wells, open-hole wells, horizontal collector wells, environmental monitor, and recovery wells.
The Aqua Freed water well cleaning and rehabilitation process uses gaseous and liquid carbon dioxide to restore water wells. Its biggest differentiator is the controlled injection of both liquid and gaseous carbon dioxide that's used to regulate the feed rate safely and effectively penetrate the well into the geological formation surrounding the well.
Gaseous and liquid carbon dioxide contain tremendous energy, which results in the detachment, dissolution, and removal of sediments and encrustation from the surfaces within the well screen and surrounding aquifer. Get a closer look at the Aqua Freed process below.
An Aqua Freed personnel will study the well data to determine the correct placement of the packer. After the pump is pulled, the packer is lowered to the desired depth, creating a pressure seal to direct carbon dioxide into the well and surrounding formation.
 
Carbon dioxide is injected through the packer into the well, penetrating the surrounding aquifer and producing a mild carbonic acid solution.


When liquid carbon dioxide comes into contact with water, the reaction is the rapid expansion of the carbon dioxide within the aquifer. This works to achieve disruption and dislodging of biological and mineral deposits. By regulating the downhole pressure, liquefied CO2 is converted to a solid form of carbon dioxide. The ensuing sublimation produces ongoing energy of agitation.


After treatment, the well is mechanically developed and tested. The well pump is reinstalled, and the well is returned to service.
Restore Your Water Well & Pump With Subsurface Technologies!
Do you live in South Florida, California, Nevada, Iowa, the Mid-Atlantic, and other surrounding states and are experiencing trouble with your well? Contact the experts at 845-567-0695 to transform the performance and quality of your water well and pump.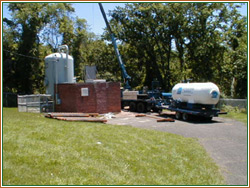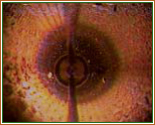 Before Aqua Freed Treatment
(looking down into well)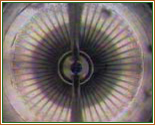 After Aqua Freed Treatment
(looking down into well)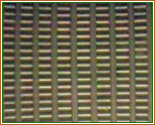 After Aqua Freed Treatment
(view of side wall)